Are you looking for Hidden Camera, or other Spy Devices? Our company provides a top-notch product line which includes hidden cameras, spy devices, and micro cameras.
Hidden Camera Gadgets are special electronic devices that have the ability to record sound, video, or picture data. Hidden Camera's are also called Spy Devices; they are typically small low-key electronic appliances that can be placed in any environment undetected. These gadgets are usually powered by batteries or AC power and don't require any cables and they can transmit the recorded videos or pictures over a wireless device like WIFI, cell phones, tablets, laptops, and internet. Hidden Camera and Spy Devices are used for special occasions.
Hidden Camera Spy Devices Sales with a passion for the business over many years. Don't settle for a cheap imitation copy that can get you into trouble. We even supply spare batteries and power adapters as standard. We give specific advice to help you choose the right model to suit your needs and assist in installation saving you time and money.That's why our customers keep coming back year after year!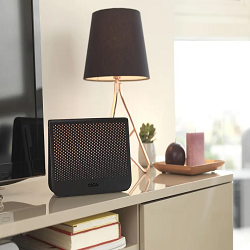 A hidden camera, spy device, or a listening device are terms used to describe devices that are specifically designed to be hidden. These recorders can be handheld or covertly installed in a location that is ideal for viewing or hearing audio.
You probably have lived in a place where it is not allowed to install hidden camera or spy devices. Maybe you need to keep an eye on your kids' nanny. Or keep an eye on something or someone important. It gives you the peace of mind that helps you make better decisions for yourself and loved ones.
Spy cameras and hidden camera devices are critical to the overall surveillance system, but often times the most difficult of all spy devices for anyone trying to uncover an espionage ring or learn more about what's really happening in a certain situation. The hidden camera or spy devices need to be discrete, or else their secret will be revealed.
Instant Photo and Video with Motion Detection, Webcam, Live Streaming, Remote Live View. Best hidden spy camera: You can get instant photo and video with motion detection which enables you to catch the action as it happens and preserve memories that you can share with friends and family anytime, anywhere. The wireless web cam and wireless spy camera are popular these days to monitor children, employees or your business. Have a child or elderly loved one who lives alone? With this cam you can watch over them in real-time and be assured they're safe when you can't be there.
A camera is a tool that records visual images, they are a subject of photography. The word camera comes from the Latin word 'camera obscura' which means a dark chamber. Nowadays, there are many types of still cameras and video cameras like mini camera, spy camera, desk clock camera available across the world. The recent trend in the market is Hidden Camera, they are popular as they cannot be found easily by others.
Hidden camera in a cell phone frame. The camera shoots full motion video and records in high quality audio. There is also a built-in DVR which records audio, video and snapshots to an included 8GB SD card. All of this easily slides into the cell phone housing that you already have it's as simple as making a call with your new cell phone. This new device is ideal for security and covert surveillance operations . With its hidden recording feature, the camera can capture all the action with no one being the wiser. Whether you need a home security device or just want to record vacation videos with family and friends, this digital camera will be ready for action each and every time.
A hidden camera is a smaller and much more efficient device that is used for surveillance of people or premises without the knowledge of that person or people. It is also used for the protection of homes, offices, places of business and any other area where security or observation are essential. They are available in a variety of styles from pinhole cameras to smaller devices or bags that can be hidden to blend into the scenery while a wide variety of communication methods allow you to remain in contact with your spy camera.
Hidden Camera,spy device is a device that is used to record images and or sound, where the recorded material cannot be detected. Hidden camera's are not limited to use for security measures, but can also be used for television programs, motion pictures, industrial processes such as manufacturing and quality control, medical purposes.
Many people ask me why they should buy hidden cameras and nowadays the technology is so advanced you can find cameras in watches, pens, keychains and more that can help protect your home, business and loved ones from intruders.
Your personal security, at home and in public, is of the utmost importance. You know how to prevent those uninvited guests from getting into your home, but you may not be aware of some other ways that someone could try to enter. Also, since your safety is important, you want to make sure that your loved ones are safe and sound at all times also. We offer a variety of hidden cameras as well as audio surveillance so that you can stay informed about what is happening in and around your home at all time.
Do you need hidden camera to capture your important moments without drawing attention to yourself?
While there are various ways to keep an eye on your home or office, a hidden camera allows you to capture activity of those around you without them knowing. Many of us have seen the news stories about secret cameras catching doctors and nurses abusing patients, babysitters beating infants, and even teachers raping their students. Yet with hidden cameras available for just £ 150 to £300, why wouldn't you want to protect yourself and your loved ones?
Luckily, there is an easy and affordable option for people who want to monitor their kids or employees without intruding on their privacy. You can now set up a hidden surveillance system with powerful spy cameras that are completely concealed from view. They can capture both audio and video and you can remotely transmit the secure footage online using your computer or mobile device.
Anyone can have their privacy invaded these days. Do you want to make sure you know what's going on when you aren't in the room? If you need to be able to visually remind yourself of anything that goes on inside your home when you're not there, hidden cameras are the way to go.